How to Book a Class
Select the desired class from the public class schedule of your preferred studio or teacher.
Click on the class in the calendar to view its details.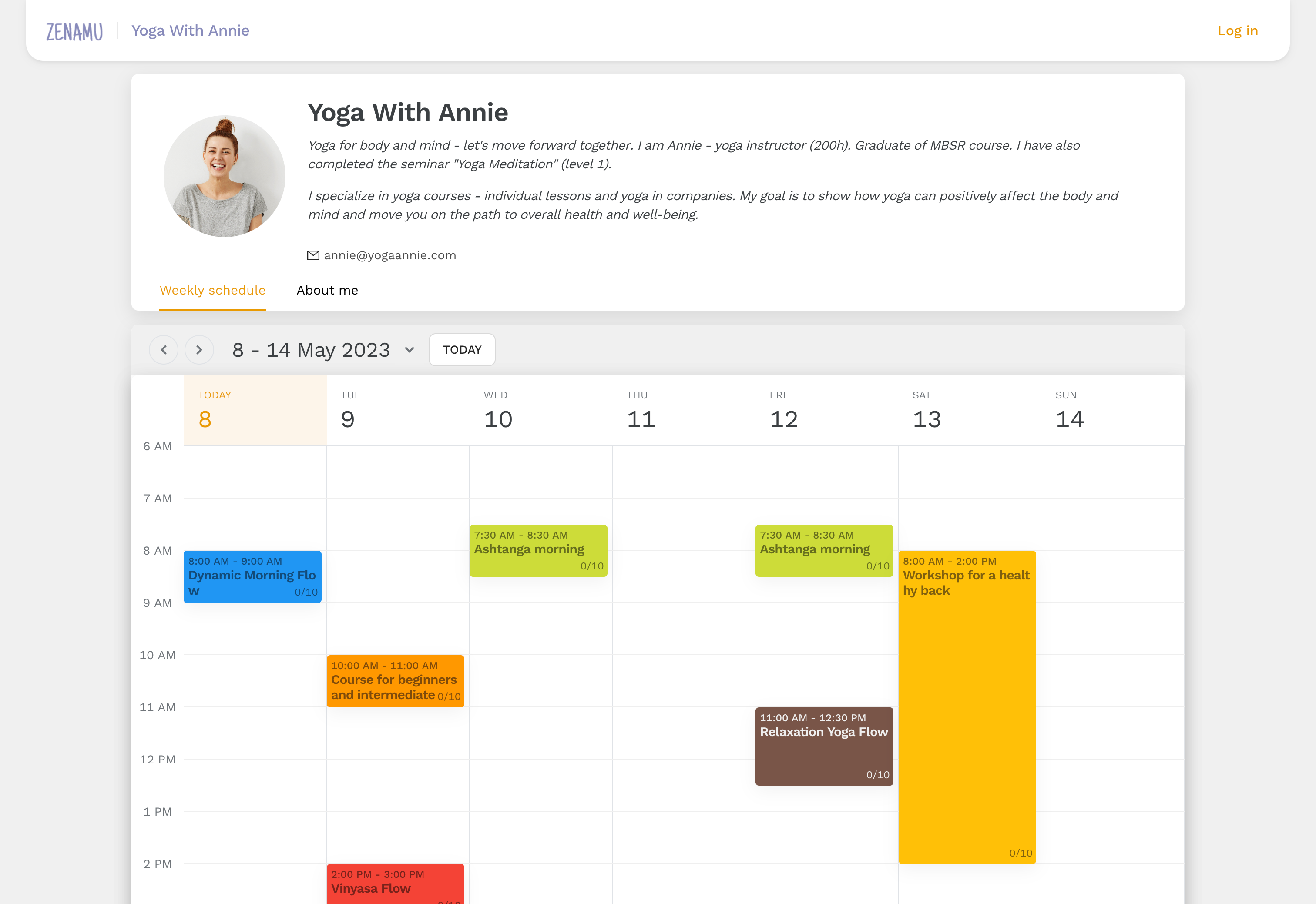 The class details will provide information about the location, price options, and difficulty level.
To reserve a spot in the class, click the "Book" button located in the top right corner of the details page.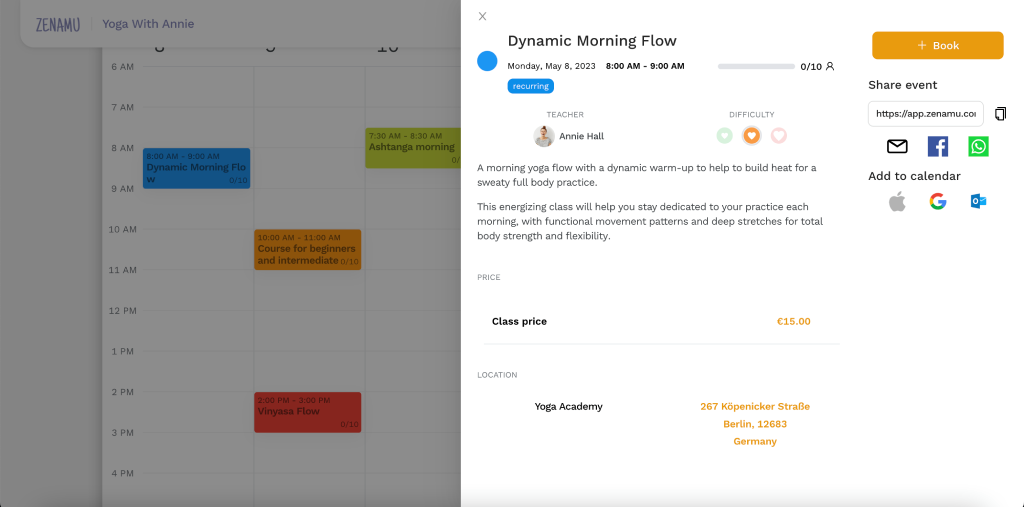 If you haven't created a user account with Zenamu or if you're not currently logged in, you'll be prompted to provide your first name, last name, and email address.
This information allows the teacher to contact you if necessary.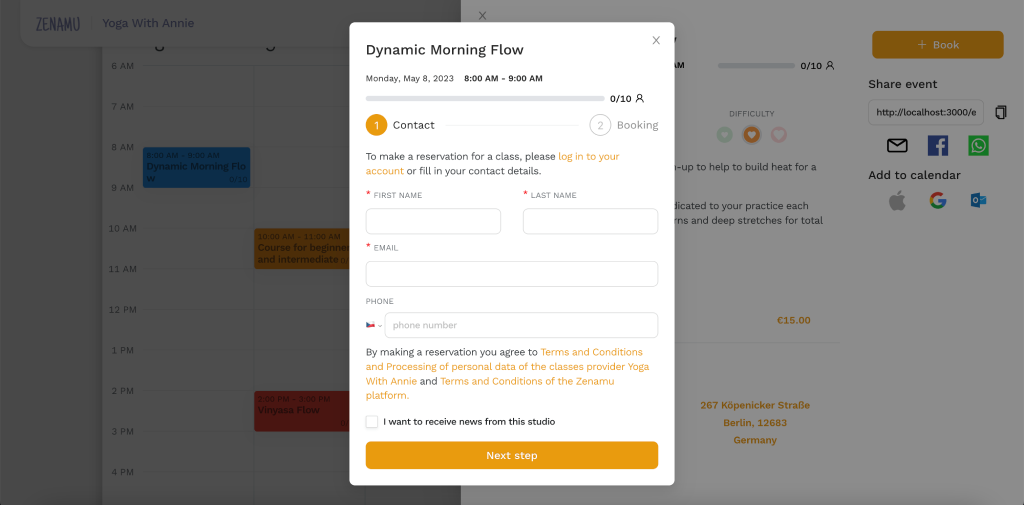 After entering your contact information, select a payment method based on the options provided by the studio or teacher. These options might include:
Bank Transfer: Transfer payment directly to the teacher's account.
Online Card Payment
Client Account Credit or Class Ticket (if purchased in advance and offered by the teacher or studio). To purchase credits or tickets, a Zenamu account is required so the studio can track your credits and tickets.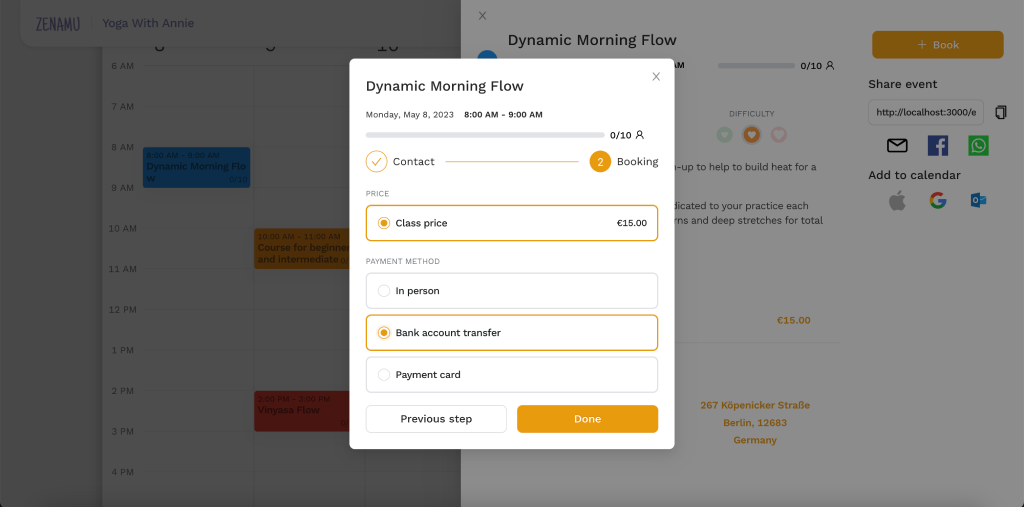 Once you've booked the class, a confirmation email will be sent to you. This email contains details about the class, including date, time, location, price, and payment method. Additionally, there's a link to the system where you can view and manage your booking.
Selected Payment Method​
If you've chosen to pay in cash in person, your reservation is finalized. You'll pay the teacher directly at the class location.
For payments using Client Account Credit or a Class Ticket, the necessary amount or ticket will be deducted from your Zenamu account.
If you have chosen to pay in cash in person during the previous step, your booking is complete. You will need to pay the teacher directly at the class venue.
Payment by Bank Transfer​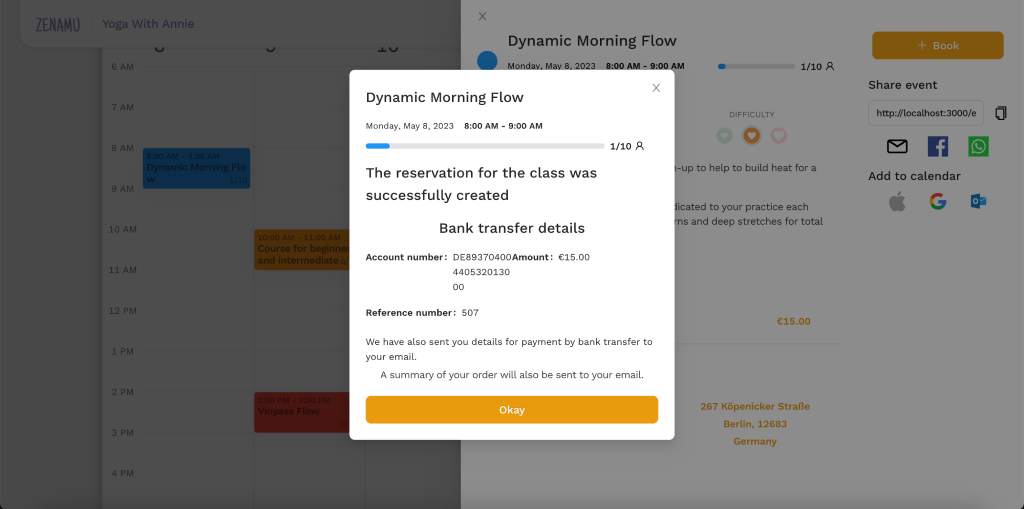 Online Payment by Credit Card​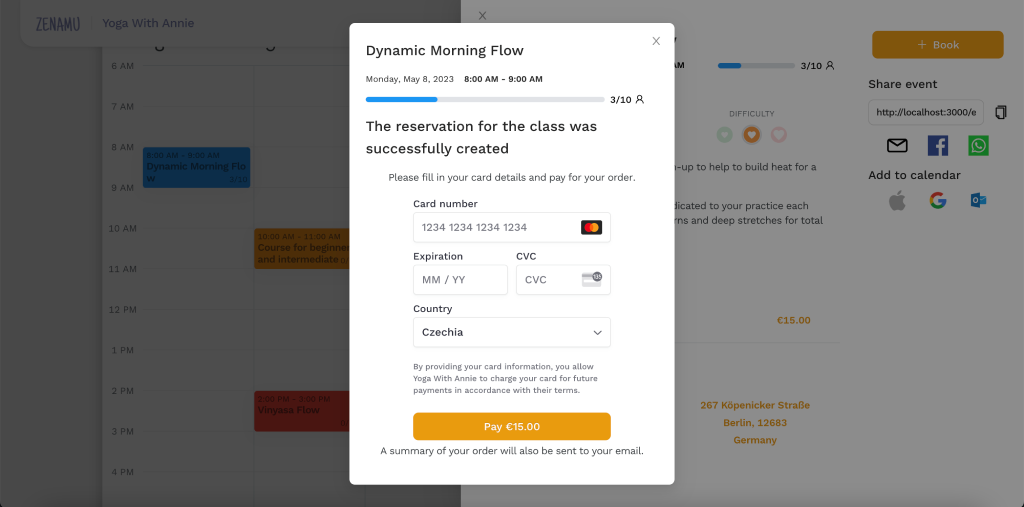 If you choose bank transfer or credit card payment, ensure your payment is processed well before the class begins to confirm your reservation. Late payments may lead to cancellations by the teacher.
For inquiries about specific classes or issues during the booking process, contact the studio or teacher using the details on their public class schedule page.
For technical issues, contact Zenamu User Support directly at support@zenamu.com.