Cancellation fees for cancelling bookings
Sometimes, unforeseen circumstances may cause your clients to cancel their booking. Don't worry about losing time and money from last-minute cancellations.
With the cancellation policy feature, you can easily set the policy and the amount of fees that will be deducted from the amount paid if a client cancels their booking, even just a few hours or minutes before the class starts.
To set cancellation fees, follow these steps​
Go to the Settings section (cogwheel in the left side menu).
In the top menu bar, select Class booking.
Scroll down to the bottom of the page and find the Cancellation section.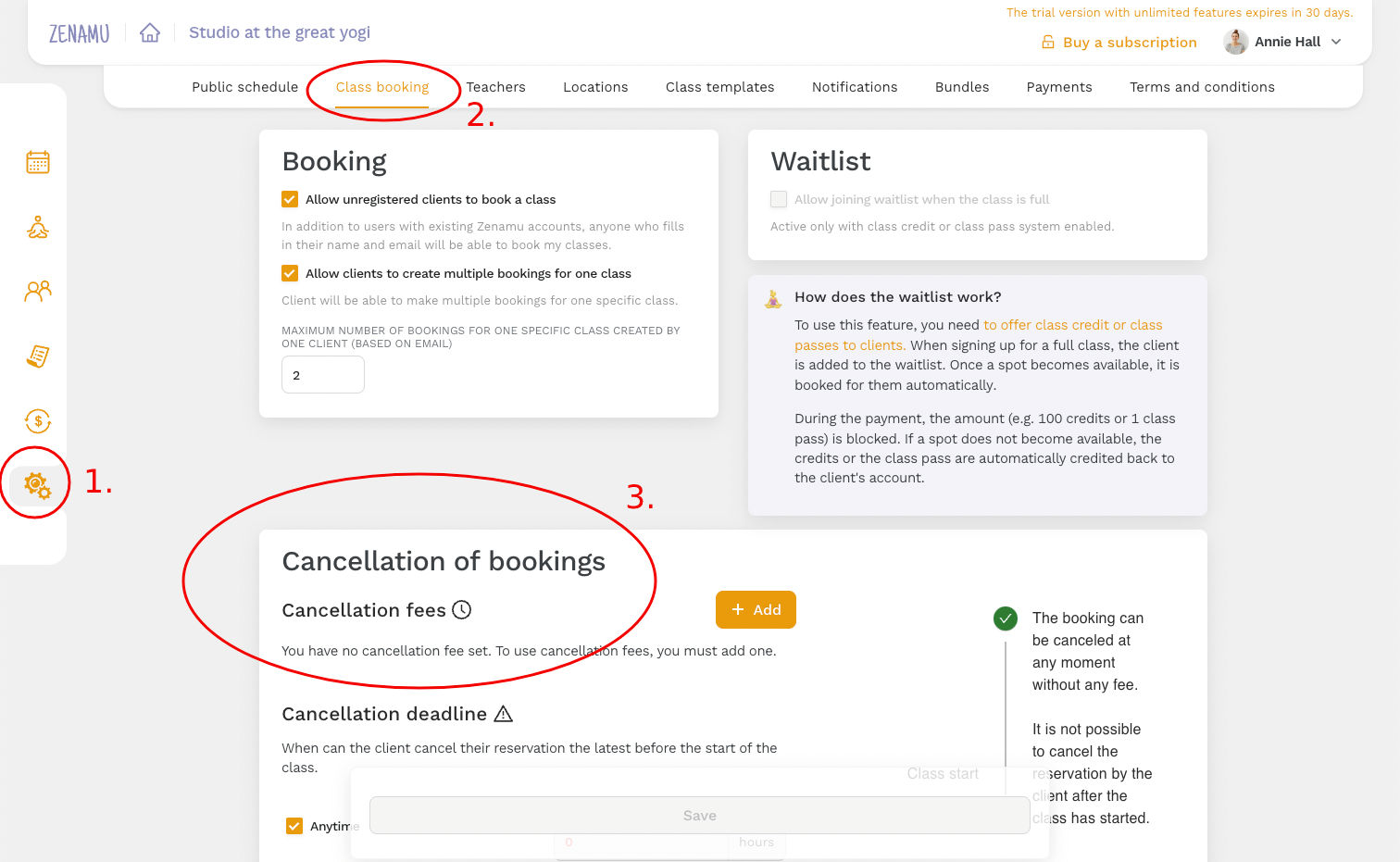 Adding cancellation window​
You can set a new cancellation condition by clicking + Add.
Once you click the button, a dialog box will appear, allowing you to set your first cancellation window based on your preferences. For example, you can create a condition that stipulates that if a client cancels their booking within 3 hours of the class start time, they will be charged a 25% cancellation fee on the amount they paid.

Once you've created the cancellation window, it will appear in the list (as shown in the image below). You can add additional conditions by clicking on the + Add button. For example, you could set a 50% cancellation fee for cancellations made 2 hours before the class. It's up to you to decide how many and what types of conditions to add.