Set up bank transfer payments
To set up a bank transfer payment, simply navigate to Settings > Payments. There, you can enter your bank account information and a brief description. This information will then be displayed to clients during the booking process and in the Terms & Conditions section of your public schedule.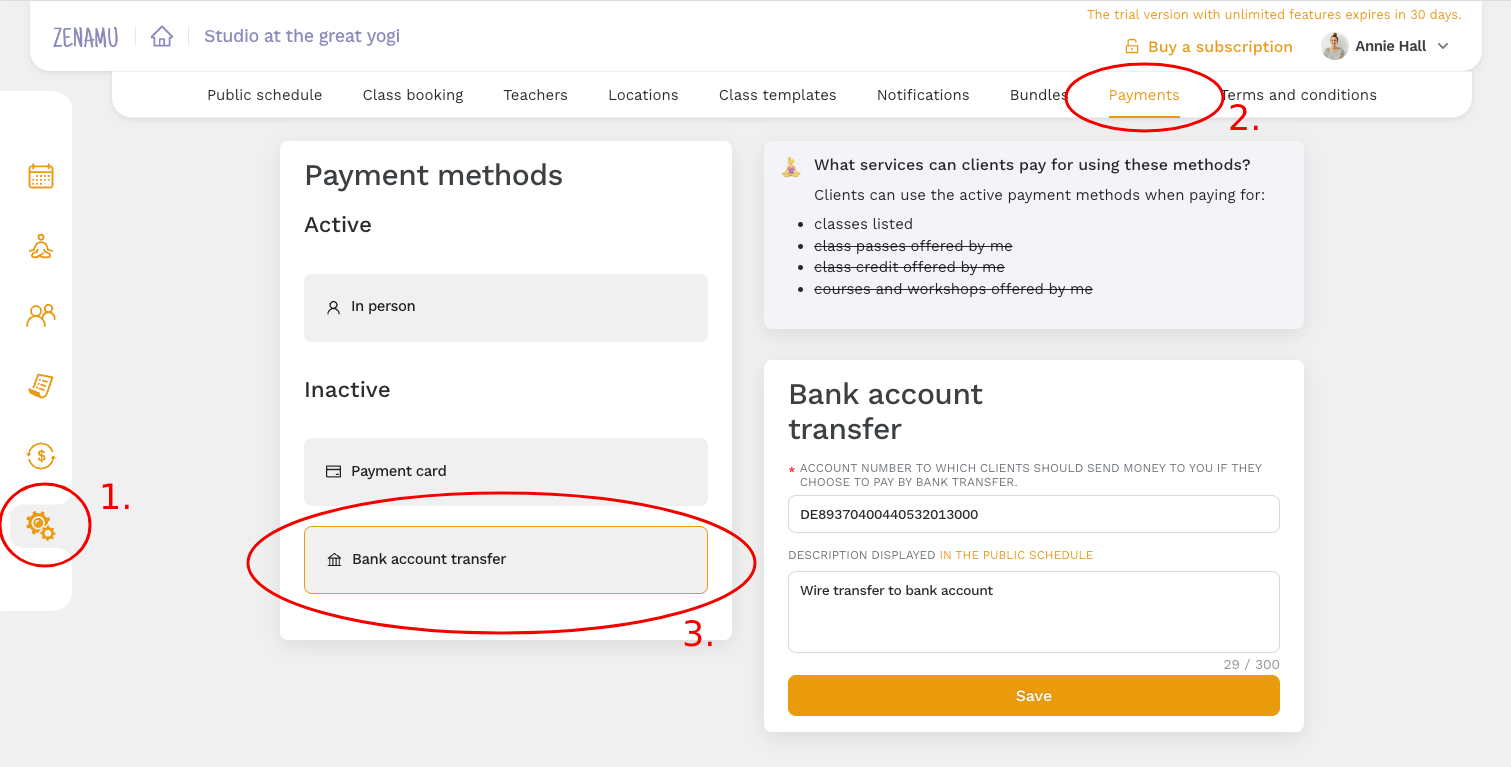 Booking from the client's perspective​
For bank account payments, your clients will see the payment details after booking. At the same time, they will also receive an e-mail with all the data.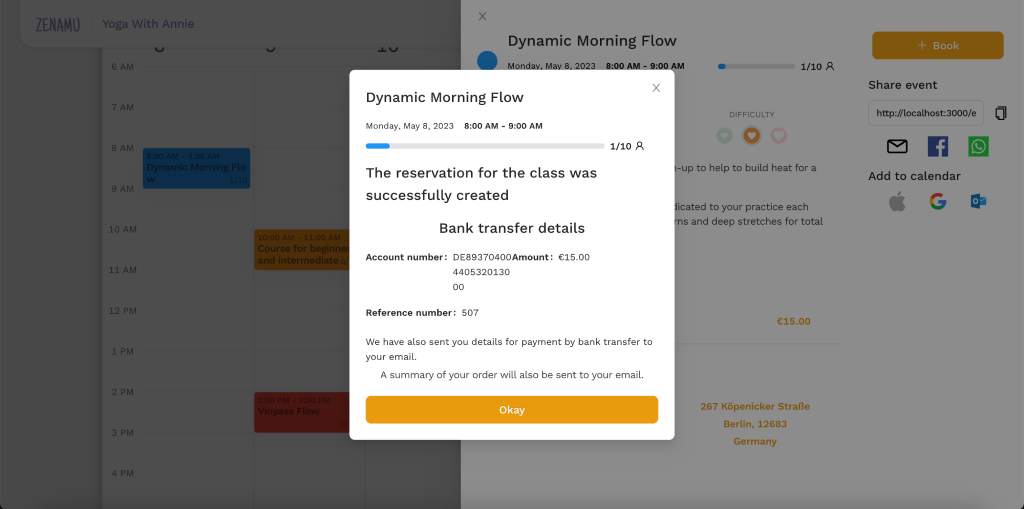 Payment management​
Once somebody place a new order, our system automatically sends you an informative email. You can use this email to go directly to your class details or client details.
Here, you can mark the payment as paid.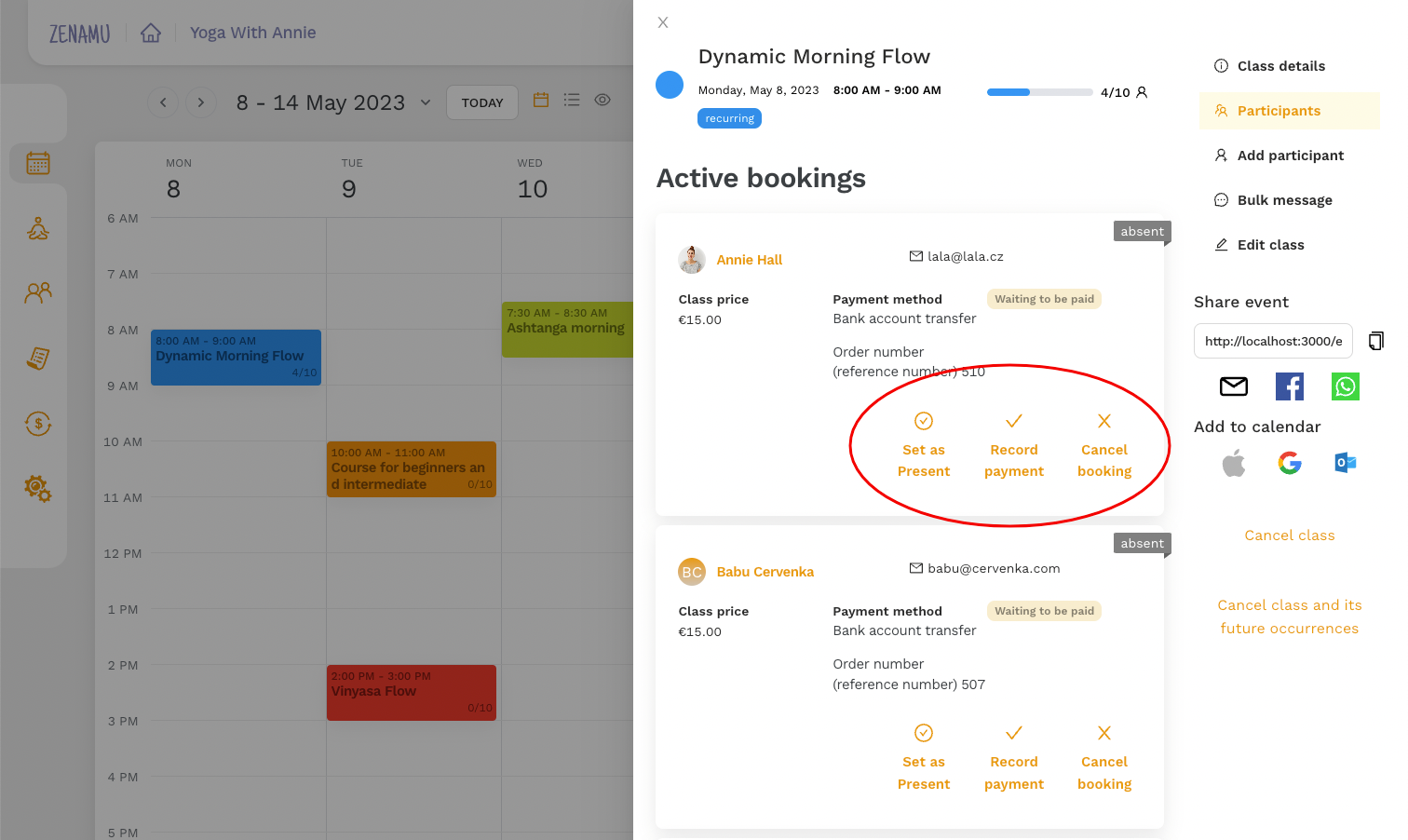 You can also mark a payment as paid in the Orders section. To do this, simply search for the order using the reference number.

After you have recorded the payment, your client will receive an email confirming the payment.
Cancellation of a class or booking​
If you need to cancel a class and your clients have already paid you, remember to refund their money. You don't need to mark the payment as refunded since the system will do it automatically when you click the Cancel Class button.
Tip: Write down the reference numbers and use them to find the necessary details in your online banking.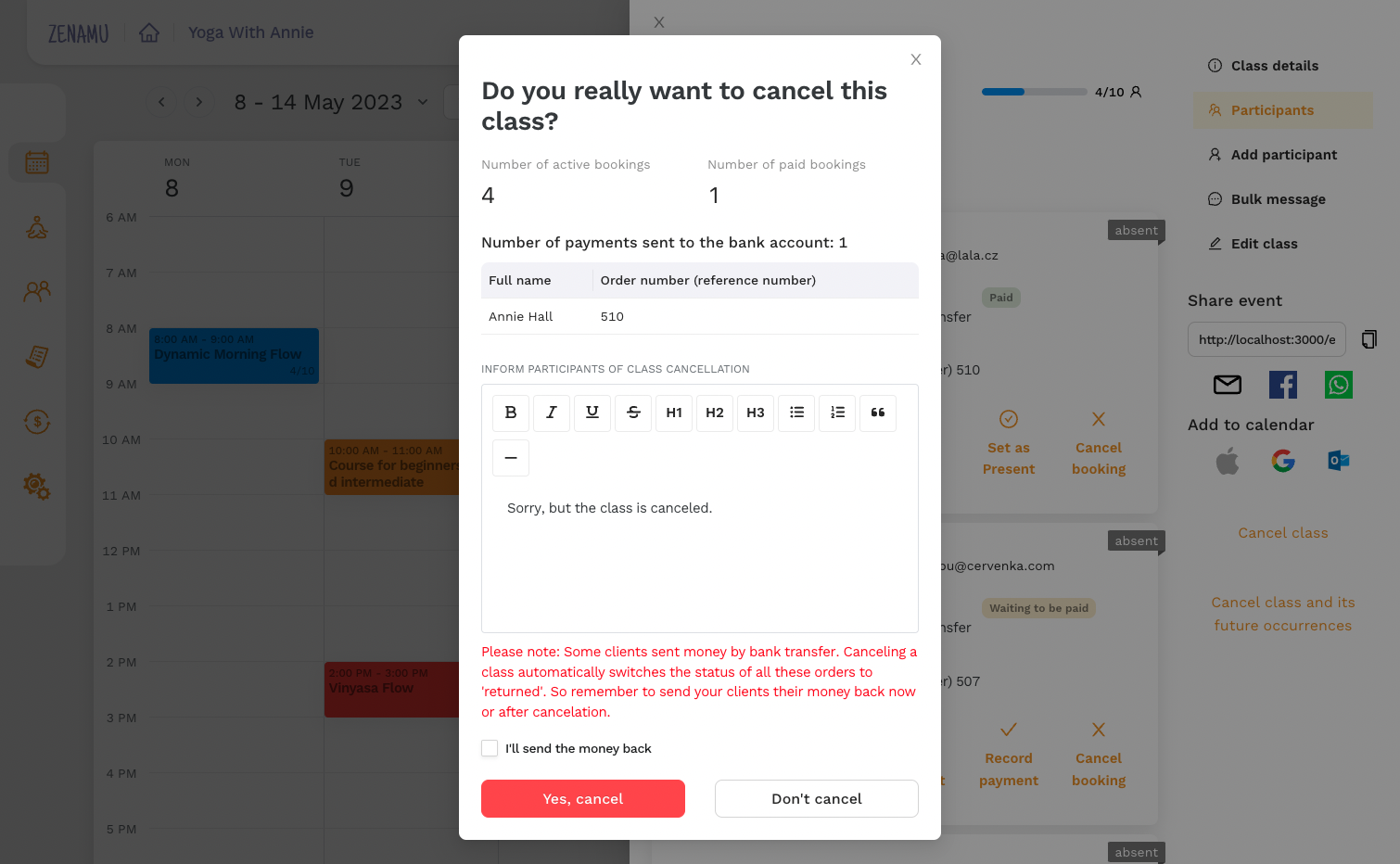 Cancelling a booking works similarly. The system will update the refund status and you can send the money back to the client using the reference number.
Tip: If the client didn't provide the reference number, you can search for the transaction by name and amount in your online banking, or contact the client directly to clarify. Remember, good accounting makes good friends.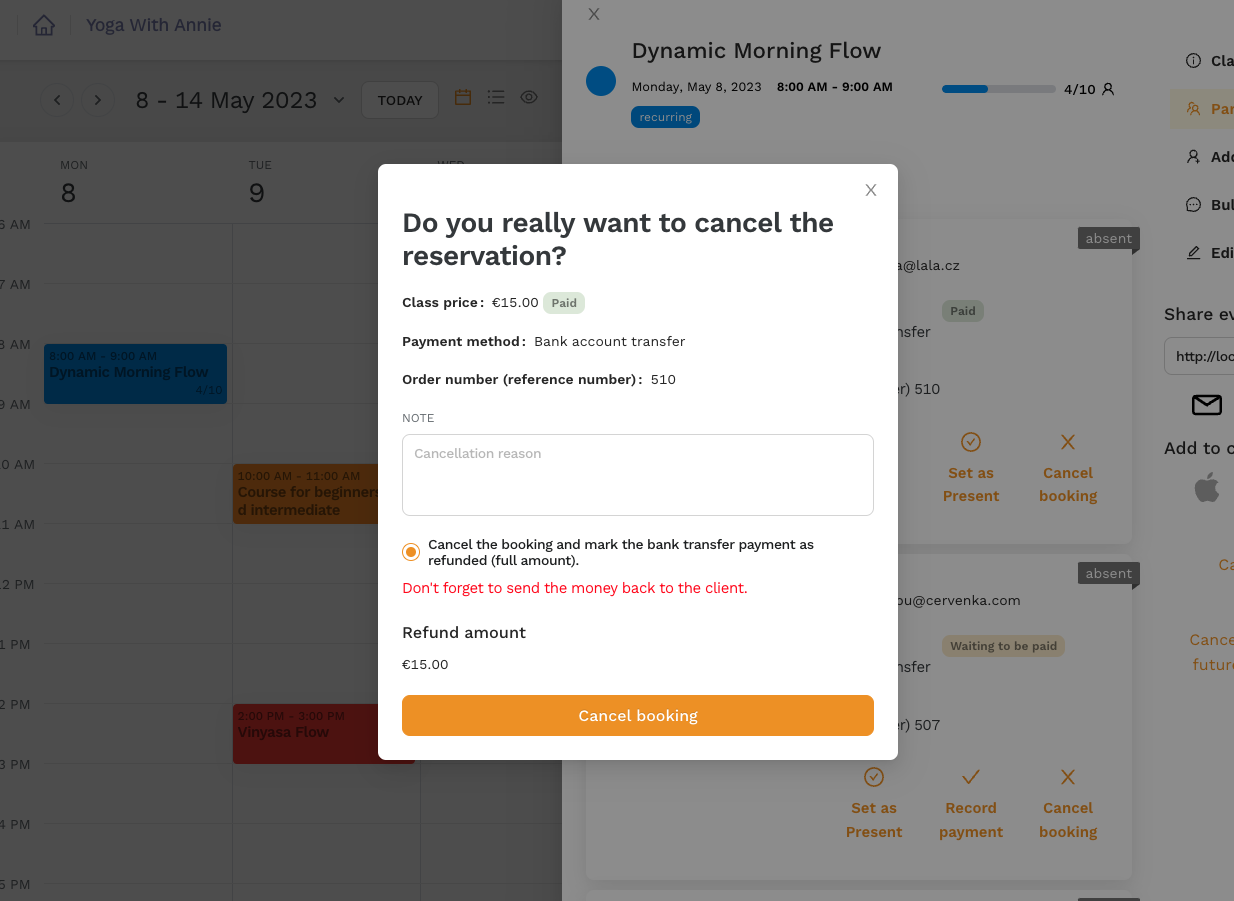 FAQ: Can I integrate my bank account to the Zenamu booking system?​
Unfortunately, we do not currently support this functionality 😔.
Tip: To simplify payments for you and your clients, we recommend setting up card payments.
By integrating with the payment gateway, your paid bookings will appear in Zenamu almost instantly and automatically. This makes payment for your clients just a few clicks away, just like they're used to in e-shops, for example.