Setting up Card Payments with Stripe in Zenamu
Zenamu offers free integration with the Stripe payment gateway, enabling your clients to pay conveniently and quickly using credit or debit cards. Follow the steps below to get started:
About Stripe Payment Gateway​
Stripe is among the leading global payment solutions, making it easy to accept credit and debit card payments. Setting up a Stripe account is straightforward, eliminating the tedious approval processes associated with other providers.
Pricing​
Connecting Zenamu to Stripe comes at no extra cost; you're only responsible for the payment gateway fees.
Expect a percentage-based transaction fee (rates vary based on the card's origin) and a fixed fee per transaction.
Managing your Stripe account is free of charge.
Transferring sales proceeds to your bank account is free for local currency within European countries, and for EUR.
For current pricing details, visit Stripe.com.
Integrating Stripe Payment Gateway in Zenamu​
1. Start by navigating to the Payments section in Settings. Click on Payment Card to reveal the Link Account to Stripe button.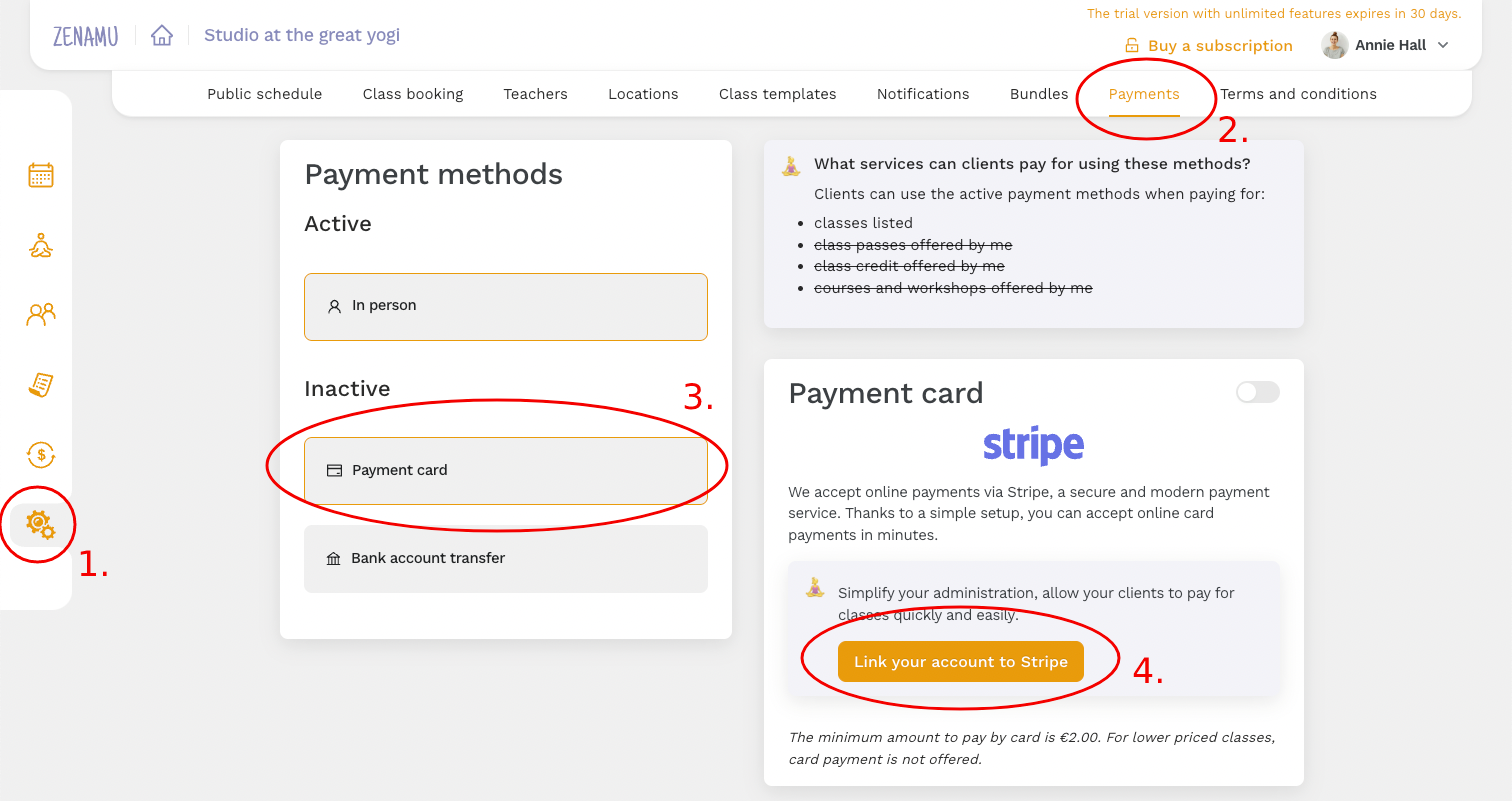 2. You'll be directed to Stripe's website. Here, you can either create a new Stripe account or log in if you already have one. After entering the required details, Stripe will redirect you back to the Payments tab in Settings.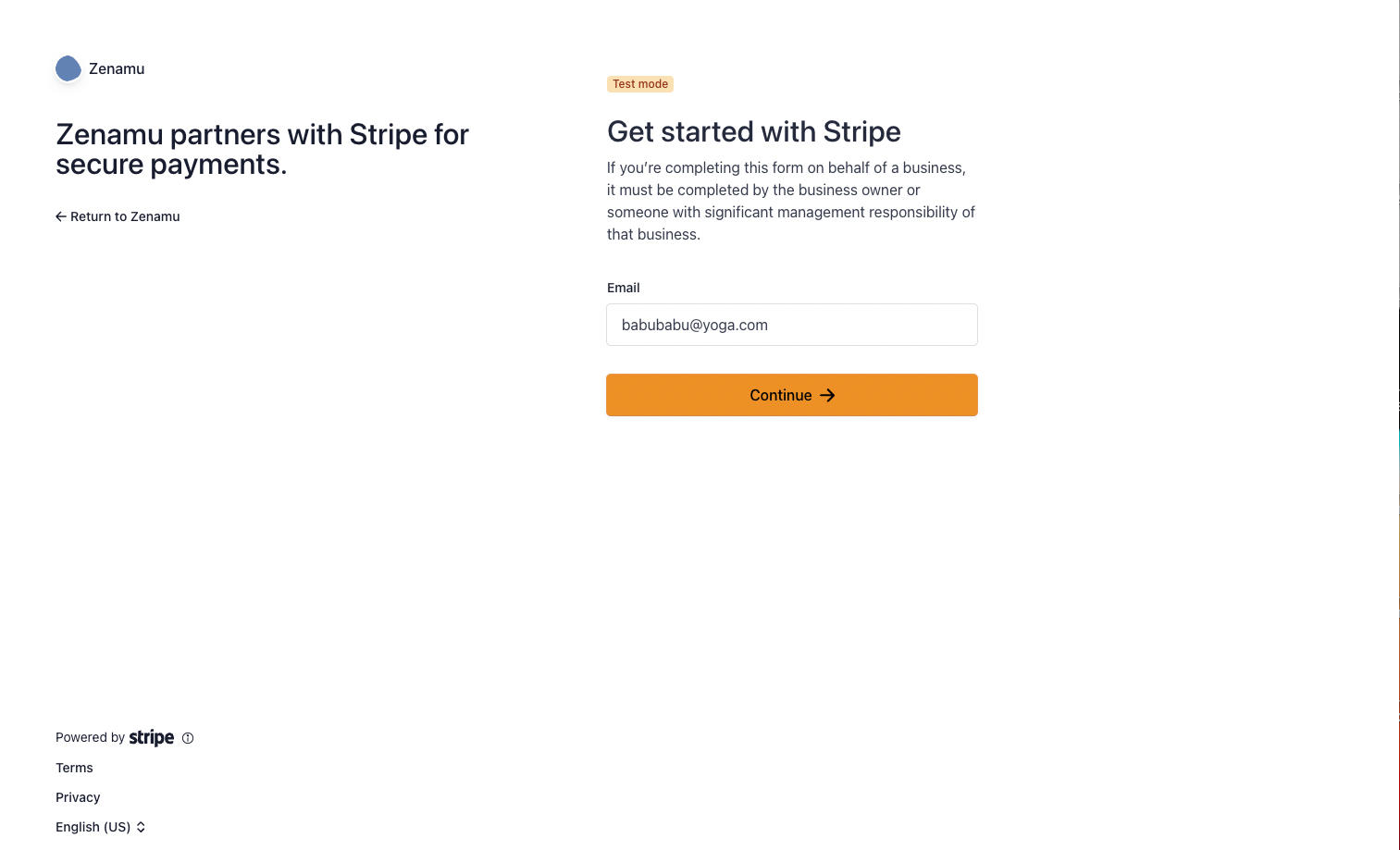 3. Provide the following information:
Type of business (for individual teachers, select ""self-employed"").

Basic personal details: first name, last name, date of birth, email, and phone number.
Your address.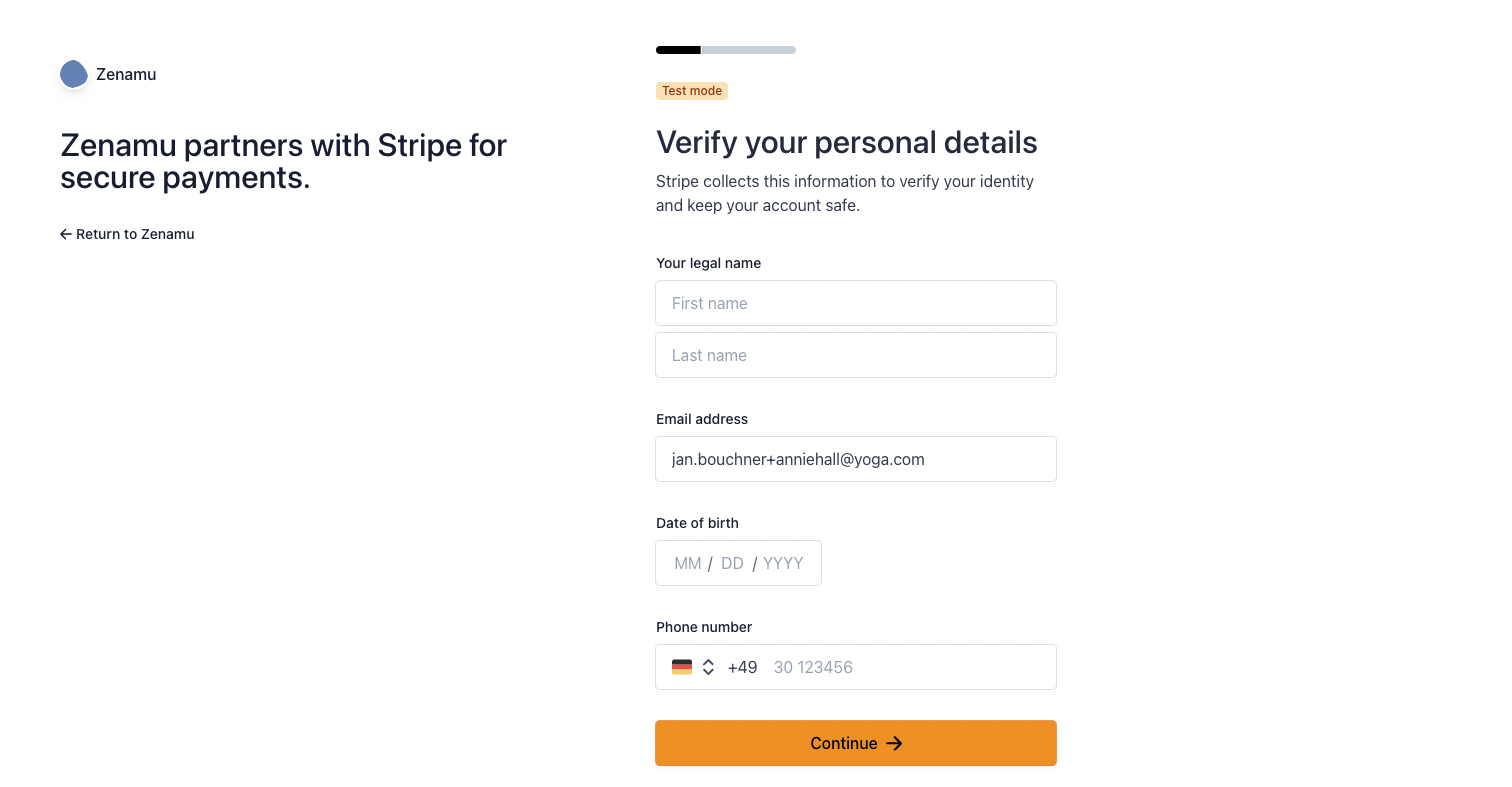 Bank account in IBAN format. This can typically be found in your bank's account section and will look similar to: CZ69 0800 0000 0012 3456 7890.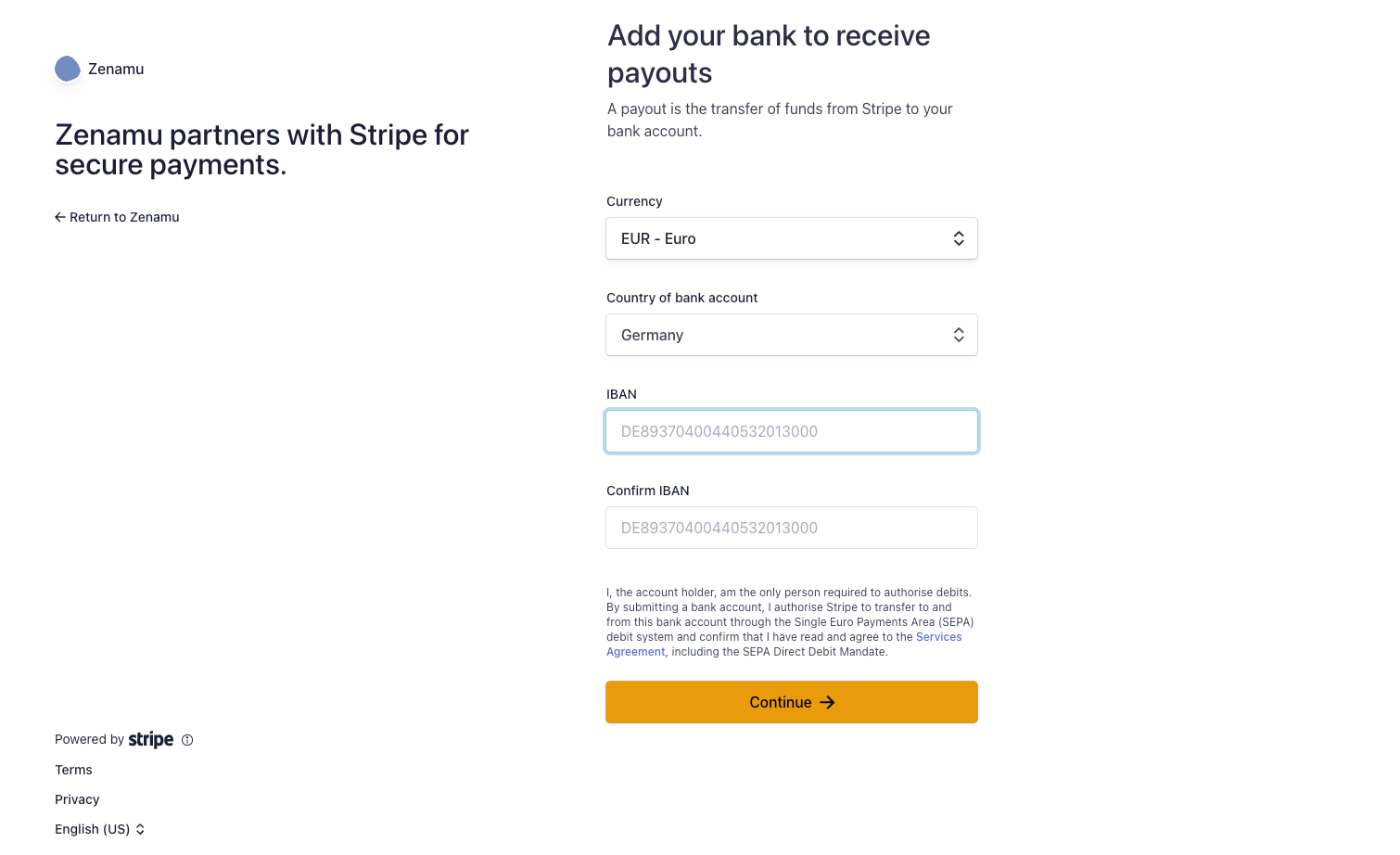 ""Public detail for customers"" – This includes a short and long label visible to clients upon payment confirmation.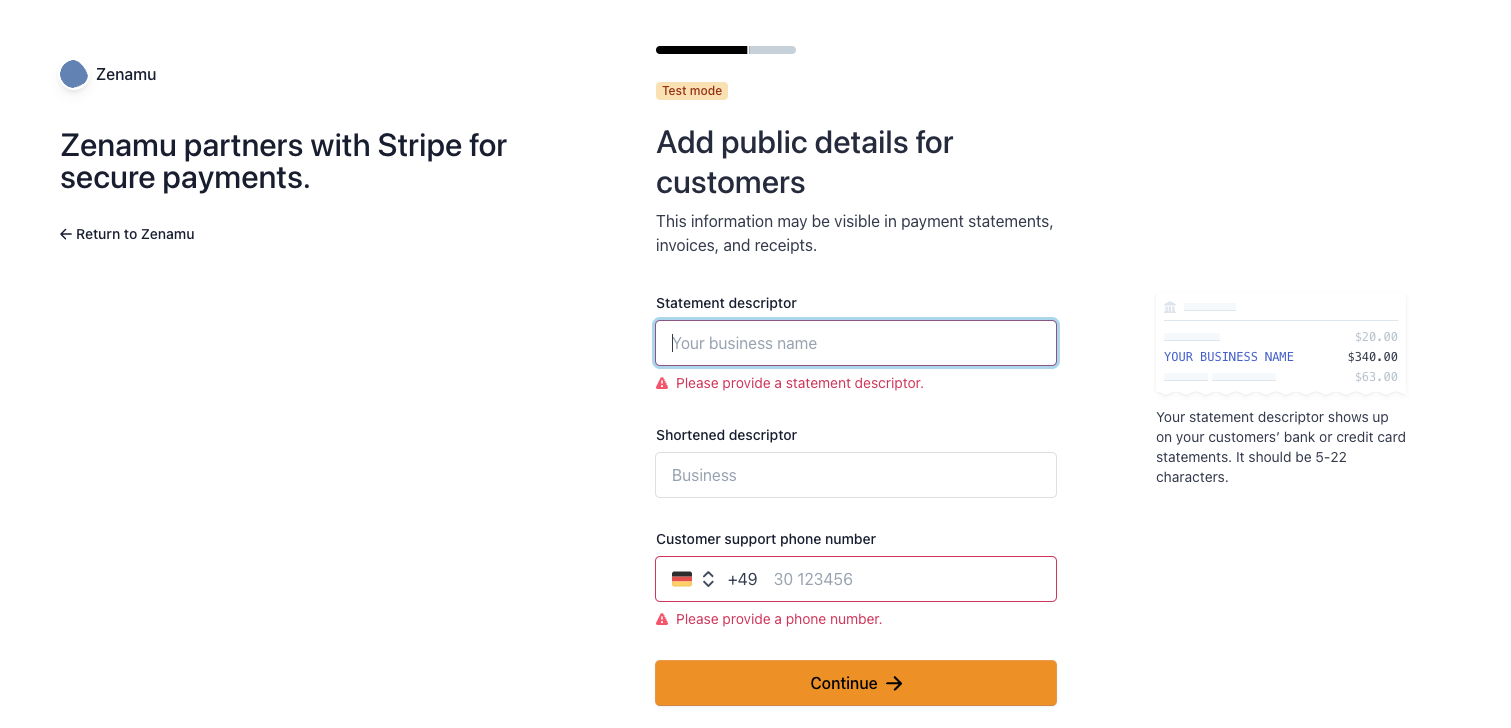 4. Review your entered details for accuracy. Once confirmed, you'll be redirected back to Zenamu.

5. Click on Payment Card once more. The status of your Stripe integration should now be visible. Although the link activation might require a few minutes, it generally happens quickly.
6. Once card payments through Stripe are active, you'll see the following: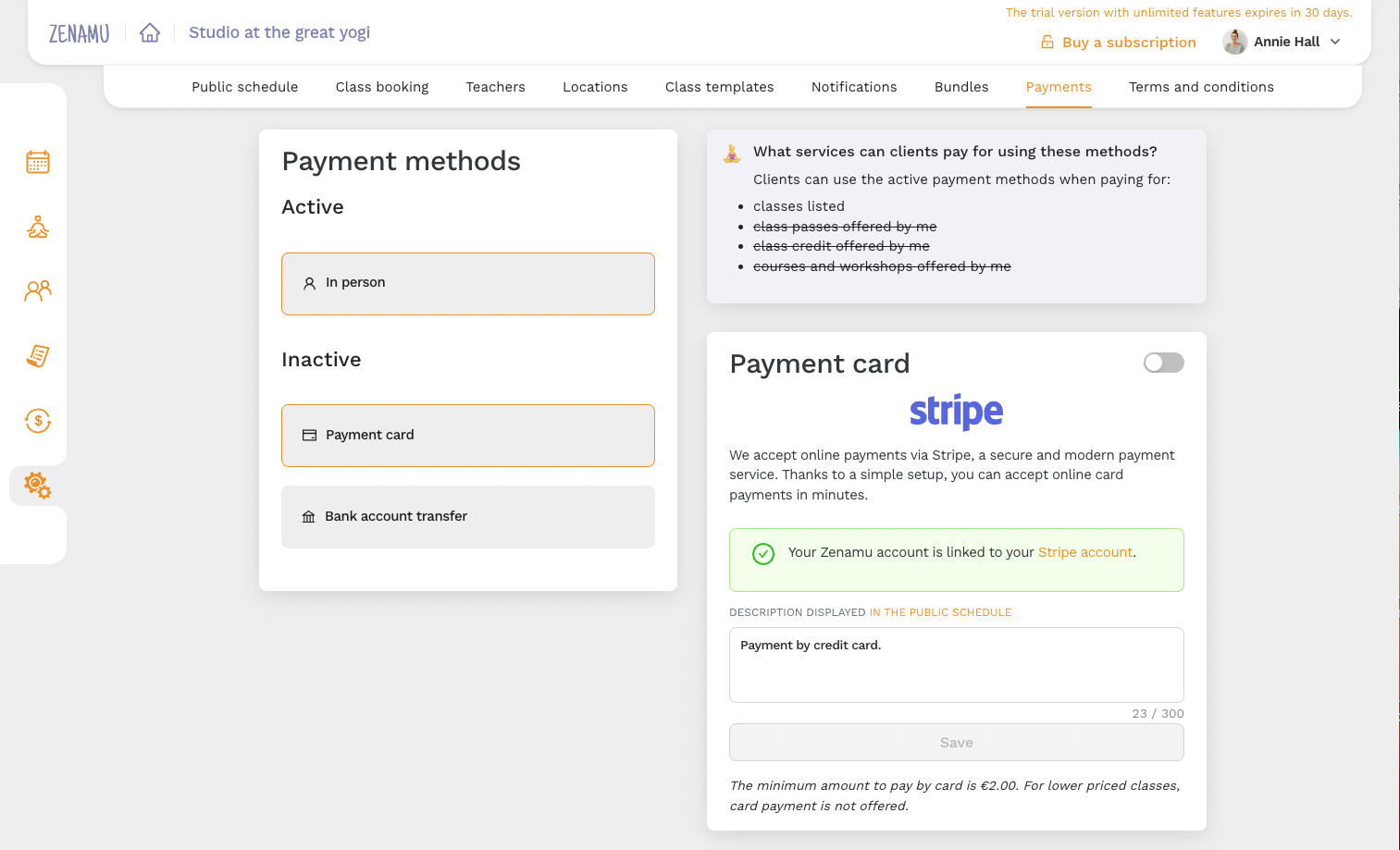 Access your Stripe dashboard either via Zenamu or directly at https://dashboard.stripe.com/dashboard.
Here's how your Stripe dashboard will look: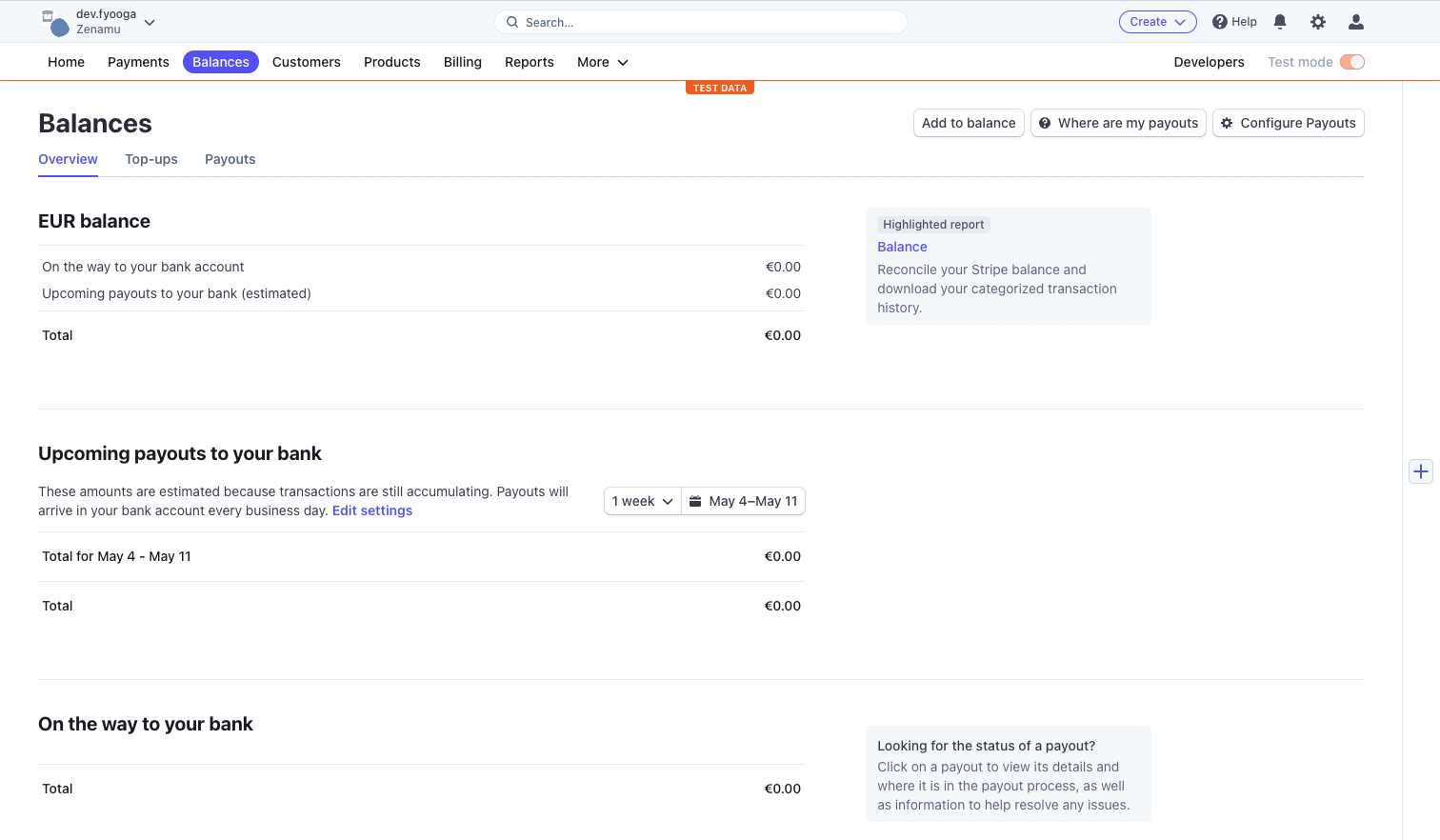 If you encounter the following in Settings, it indicates missing information or incomplete steps in Stripe.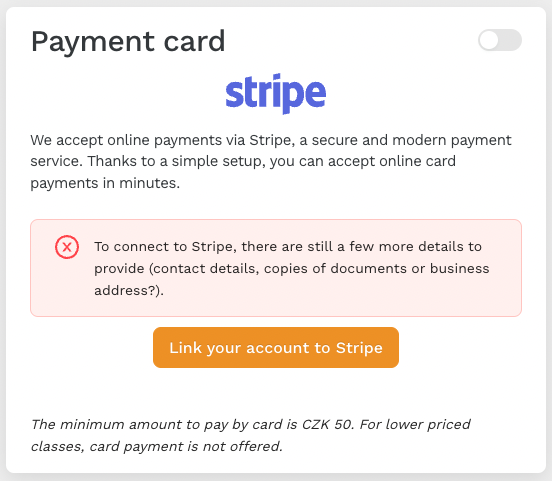 Encountering issues? Reach out to us at support@zenamu.com. We're here to help!